ASAS Tax Accountants
Your local accounting and tax specialists. Contact us now for a free, no-obligation consultation!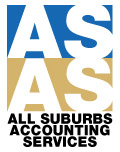 New Email Address
Business is growing and we have updated our infrastructure.
Our new email address is info@allsas.com.au.
Single Touch Payroll
---
Do you know that the ATO has made it compulsory for all businesses hiring employees to report each pay period from 1 July 2019 onwards? Single Touch Payroll (STP) is an ATO compliance regulation that requires businesses to report their payroll including salary, wages, PAYG and superannuation.

ASAS Tax Accountants Pty Ltd is STP-ready and is able to assist you to both process and report to the ATO. Call today! (03) 9561 6311
Who We Are
---
At ASAS Tax Accountants, we take pride in our ability to solve all Taxation, Financial and Business related queries for all types of clients, from individuals to companies with a combined experience of more than seventy five years in the industry. We give great preference to customer satisfaction as well as our ability to provide immediate and efficient response to all client queries.
What Do We Do?
---
We are accountants and tax consultants, specialising in tax returns, companies, business activity statements and much more!
We are pleased to offer a wide range of professional services.
Our qualified and highly experienced team can help you with your personal and business accounting needs.
LOOKING FOR FINANCE?
If any of the following apply to you, why not let us assist. You will be dealing with an accountant and registered tax agent who can recommend on tax effective finance.
See Examples
First Home Owners
Low Doc Loans
Rental Property Investors
Planning to Sell Your Property
Refinancing
Dissatisfied with your current Lender
Debt Consolidation
BUSINESS CONSULTING
If you are contemplating buying a business or starting a new business, talk to the experts first. Let us independently assess and recommend any business you are considering.
See Examples
Bookkeeping
A.B.N. (Australian Business Number)
Business Plans
Business Feasibility Studies
Form 19 Section 52
FINANCE LENDERS
Our lenders comprise conventional banks along with a number of non conforming funders. Consultations can be arranged at your home after hours with no fee charged by us *
* Lenders & government fees & charges may apply.
Specialists in:
Individual Tax Returns.
Business Tax Returns.
Partnerships.
Companies.
Trusts.
Superannuation Funds.
Investment Property Specialists.
Taxation Planning.
Business Activity Statements.
Goods and Services Tax.